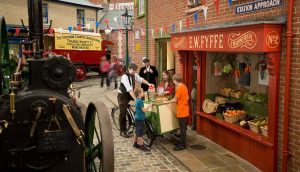 Following recent government guidance, we have decided to cancel this event.
Come and see how the Victorians and Edwardians lived and played.
Date: Saturday 21st March 2020
Time: 11.30am (Please arrive on time to guarantee entry)
Location: Milestones Museum, Leisure Park, Churchill Way West, Basingstoke, RG22 6PG
Cost: £5.00 per family – this is non-refundable.
Come and explore how people lived in the past in Hampshire's museum of living history.  You can visit the shops and train station and play in the penny arcade. The museum also has a fantastic interactive LEGO exhibition about space!
This event is for the whole family to enjoy.
For any queries please email Gabi at gabriella.stiles@outlook.com
If you are running late on the day please text 07904 191342.
Children remain the responsibility of their parents/guardians at all times during the event.